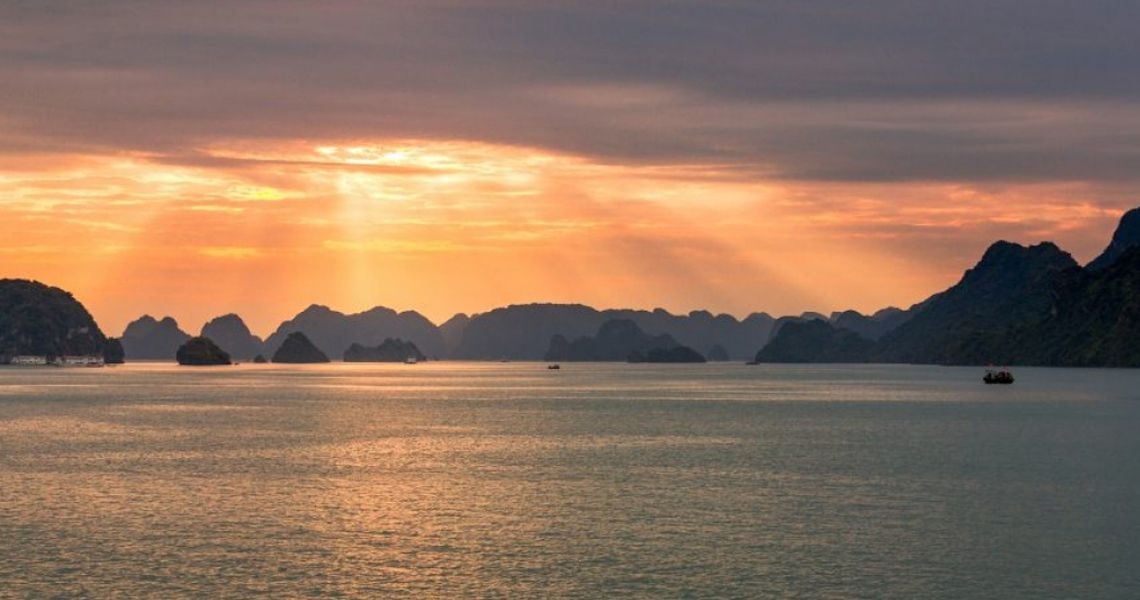 Overview Ba Trai Dao islets
The Ba Trai Dao Islets are located in Lan Ha Bay, on the southeast side of Halong Bay. Another famous place is near the Ba Trai Dao Islets - Cat Ba Island - becomes a popular tourist site in Hai Phong City. Ba Trai Dao Islets is approximately 22 kilometers from Halong City's mainland, making this location ideal for visitors who want to see Halong Bay in a single day.
The tourists who have been to Ha Long Bay, will not be surprised by Ba Trai Dao Beach's beauty which is one of the most beautiful beaches on Halong Bay including three small 23-meter mountains like three stone peaches. It must probably take you from 9 to 10 hours on the cruise to arrive at Ba Trai Dao Islet so choose one of the cruises of Halong Bay Cruise Deals so as not to waste time and enjoy the life onboard. Here are some of the suggested cruises for you: Stellar Of The Seas, Scarlet Pearl Cruises, and Dora Cruise.
Setting your foot on this islets, you can be heard the old story about its origination which is told by the local's residents of Halong Bay. According to them, the youngest daughter of God fell in love with a poor fisherman and wanted him to be immortal to be with her forever, she stole three peaches in heaven for him.
Ba Trai Dao Islets
Unfortunately, God noticed and was very angry. So, he turned three peaches into three stone mountains on the sea. It is the reason why this islets was named "Ba Trai Dao". Nowadays, Ba Trai Dao Island is well-known not only for its legend but also for wonderfully secluded and pristine beach.
There are beautiful white sand, clear blue water and sunny days on the beach for visitors to swim. You will be also excited to take a picture with the beautiful scenery of the cliffs above the beach create exotic shapes. Moreover, the rocky mountain is rich in plants, including wildflowers with vibrant colors, creating a lively and natural landscape are promised that make you very impressed.
However, you only can spend 2-3 hours of swimming for one day at this beach because the high tide will drown the entire sandy area. Therefore, you are advised to thoroughly study the tide calendar before coming to this area. Ba Trai Dao islet is an ideal place to swim and participate in some outdoor games like kayaking across small water slides between the three islets.
Last but not least, tourists can go around the islets and even on the boat to go to the sea to by many things at reasonable prices such as Ha Long specialty to enjoy at the beach or buy as gifts for relatives and friends.
Ba Trai Dao Islets
In recent time, Ba Trai Dao Islet becomes a famous tourist magnet especially good impression for international tourists because of its poetic and peaceful beauty. Do not miss out the chance to together with us to come and create unforgettable holidays in this paradise.